Many of the following designs are completely original user interfaces for concepts that have traditionally been presented in a very abstract form. My intent is to present those with a familiarity with the concepts with a design which they can instantly grasp and use based on current knowledge. These interfaces incorporate the originating concepts and sciences in ways that the traditional interface never has. They also operate in an intuitive way that requires no instruction for a user switching from the old systems to my systems. 
Graphic design, web design (WordPress,) illustration, data imaging and technical writing for science-of-light.com, a collaboration between myself, a software programmer and an herbalist. All art and designs are my own. They are not simply reskins of an existing interface or presentation. 
Science of Light came from my interest in Ayurveda and the use of Vedic (Hindu) Astrology as a diagnostic tool. I also study and develop therapeutic recipes for food, herbal blends and teas based on Ayurveda, including non-Indian dishes. I seek to translate the traditional Ayurvedic lifestyle measures for health and healing into visual and text information that is genuinely useful and understandible for Westerners.
Below is a design for charting software which is based on a traditional layout but includes a special track to show additional information and greater detail, as well as a superimposed representation of the solar system on the chart. Concept and illustration by me. Illustrator and PhotoShop.
Educational representation of a Vedic astrology chart concepted and illustrated by me in Illustrator and PhotoShop for the purpose of visually representing a complex system of traditional divisions in Vedic Astrology.
Ayurvedic Astrology page design, graphics and editorial content by me.
"Ayurveda Gremlins" graphic to accompany editorial article written by me for the Crazy Wisdom Journal printed newspaper.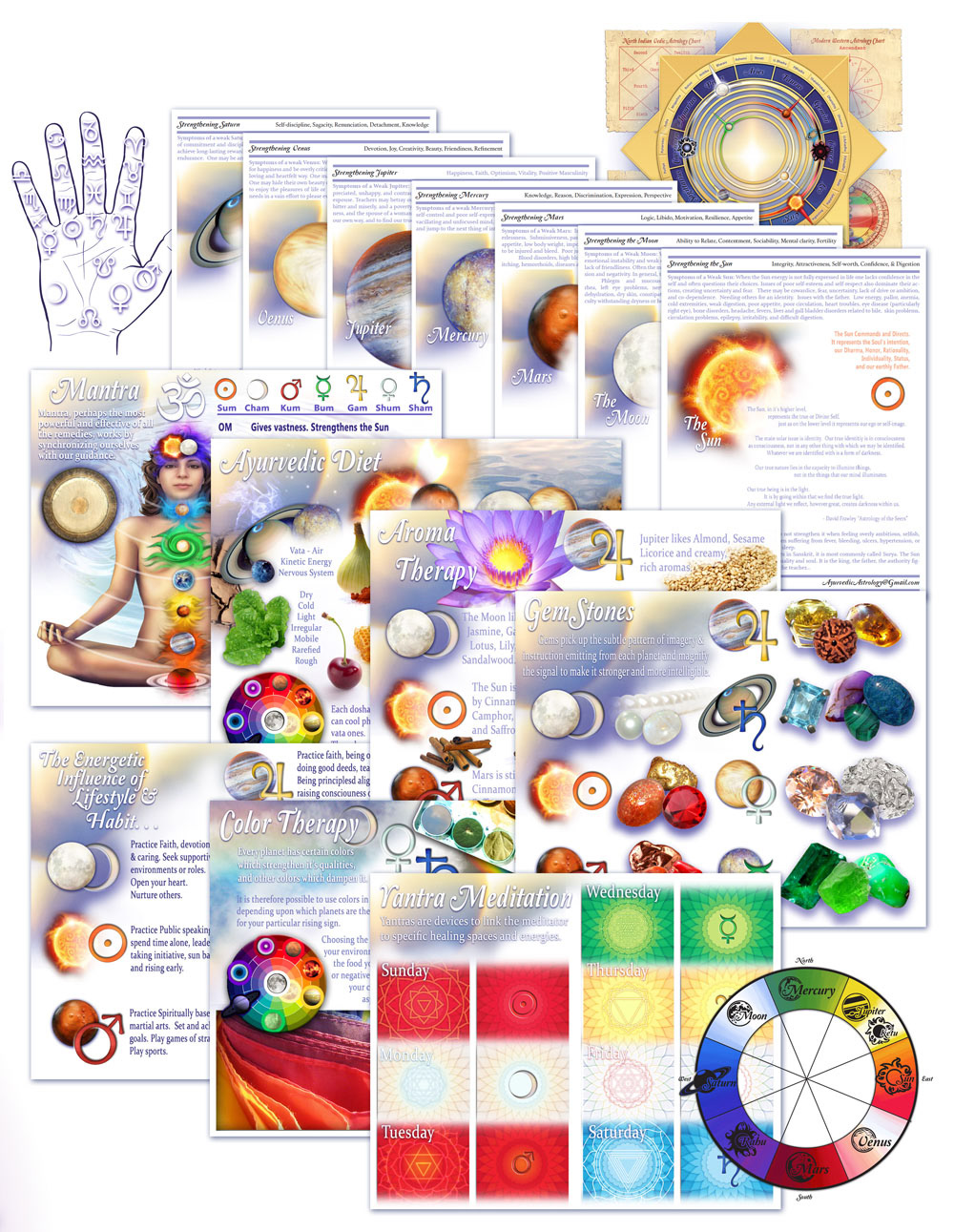 Illustration, layout and text content for several "packets" of information for Vedic astrologers to provide for client education.